Teaching for Change
Intentional and informed curriculum at KidsCentre
At KidsCentre, we believe that positive change in the world is rooted in education. Daily, we work to make sure that the children in our care grow both cognitively and emotionally. With everything that has happened both to and around us, we have worked hard to navigate how teachers can educate children on the world around them and make sure everyone feels included and safe in our centers.
In response to this, we started a campaign called "Teaching for Change" in May. Every Thursday, the teachers choose a book covering a social topic and creates a curriculum for the day centered around the book and topic. KidsCentre has done extensive work to ensure that our staff has numerous books to choose from and intentional in both their message and delivery to young children. Since May, we have had teachers facilitate conversations about race, gender, family structures, and so much more. This has allowed us to introduce children to an intentional and socially informed curriculum and offered a space for teachers to become passionate about creating positive social change.
Moving forward, we plan to transform the intention for Teach for Change Thursdays into a permanent part of how we mold our curriculum for every age group. Daily, we strive to place focus on cultivating an inclusive and informative space for young children to explore and understand the world around them.
We cannot wait to see where this campaign takes us as we continue to help build a better future!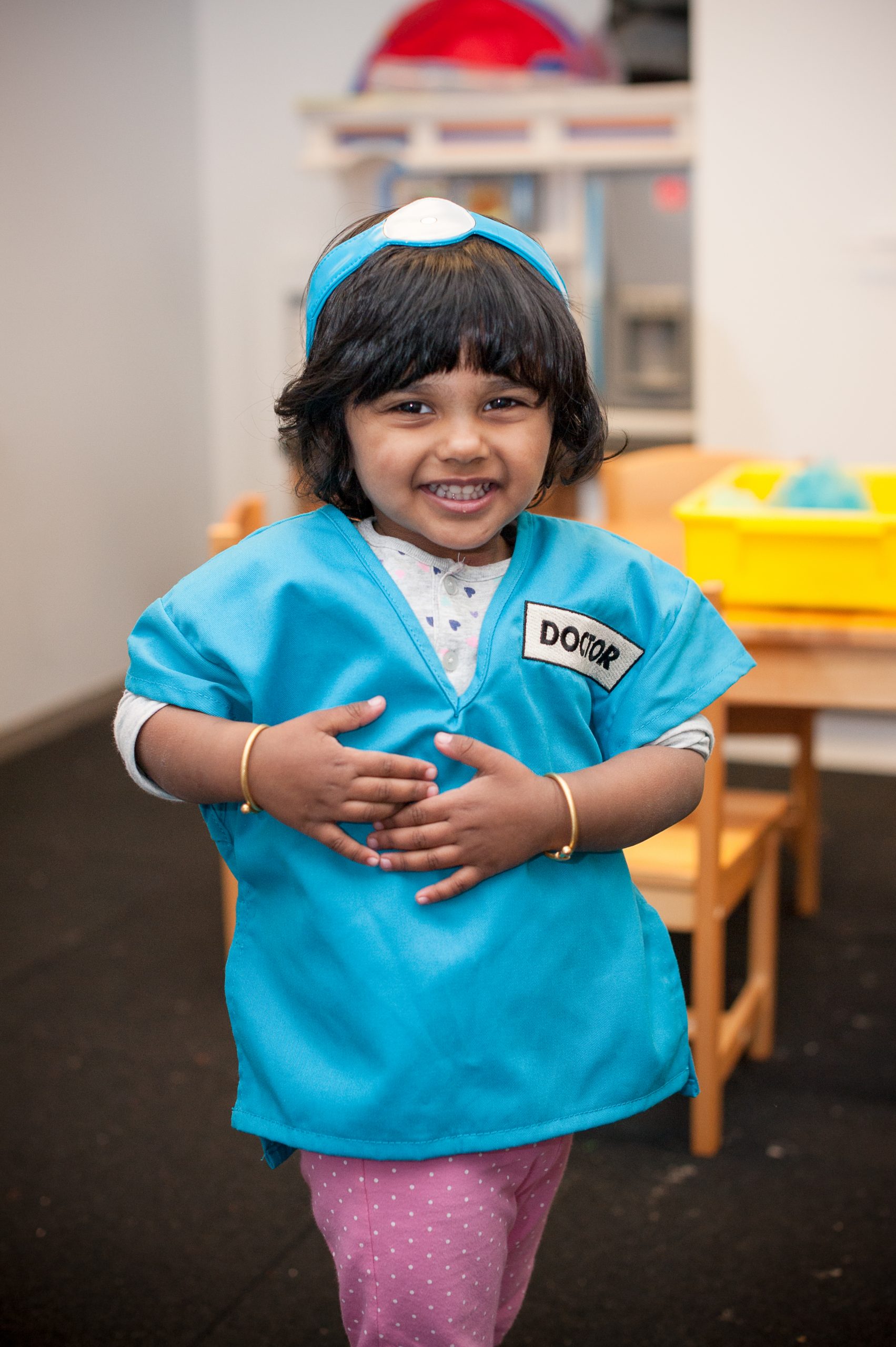 Send us an email with your child's name, birthday, required start date and we'll get back to you as soon as we have a spot available.