Our youngest members enter our center at 6 weeks old and stay in our infants rooms until they reach one-year old. We offer a cozy, safe, and cheerful environment that will help your baby develop a sense of trust and anticipation as they become more comfortable with us.
Our experienced caregivers will give your baby lots of affection while stimulating activities to help your child's development and set the foundations for learning.
Through our HiMama app, you will get daily reports regarding every aspect of your child's day: from naps and feedings to walks and activities!At KidsCentre, we believe in whole-child development and supporting.your baby's natural curiosity every step of the way.
Your infant will feel loved and at home, and our trusting caregivers will provide the attention and stimulation he/she needs to grow into a happy and healthy toddler!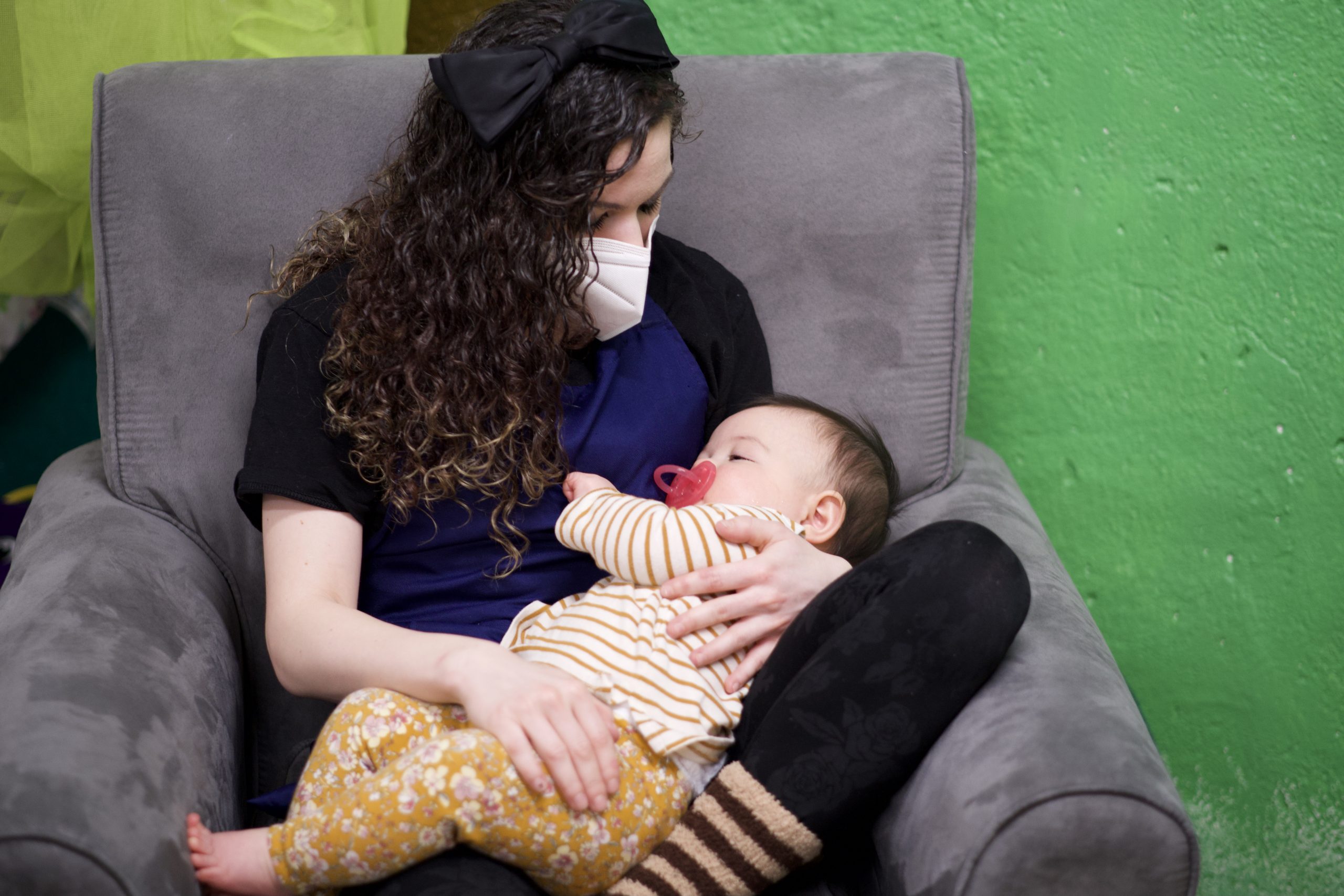 Send us an email with your child's name, birthday, required start date and we'll get back to you as soon as we have a spot available.